- 6 -
Other Works and Experience
Before coming to CMU, I interned at an informatics company and worked with various startups in New York. My work ranges from UX/UI design, visual design, to branding.
UX/UI
Patron, a platform that connects artists with everyday consumers
Product Design Intern
August 2015 - March 2016

shipped
Patron is an early stage startup that is building a discovery, networking, and booking platform for the arts.

I led the user dashboard, schedules, and settings design from ideation, wireframing, prototyping, visual design, to shipping to the front-end team. The product is responsive for all sizes and devices.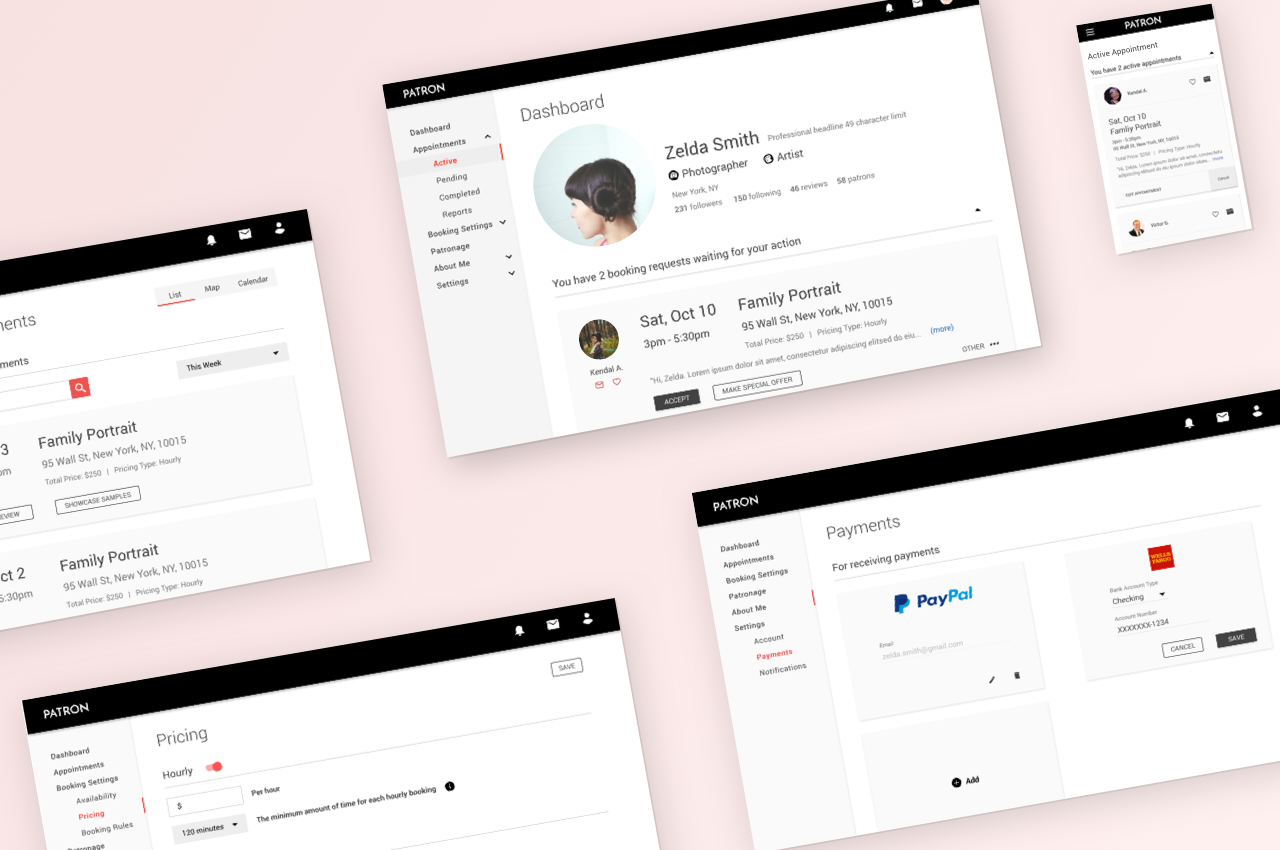 I designed the artist dashboard and established the style guide. All my designs were shipped.
Prometheus Research, an informatics and data management application
UX Design & Research Intern
March - August 2016

shipped
Prometheus Research is a leading provider of health research informatics and data management applications and services.

I improved the usability of the application through user testing, heuristic evaluation, user interviews, "dogfooding", surveys, etc. I also worked closely with PMs and engineers to design and implement new product features.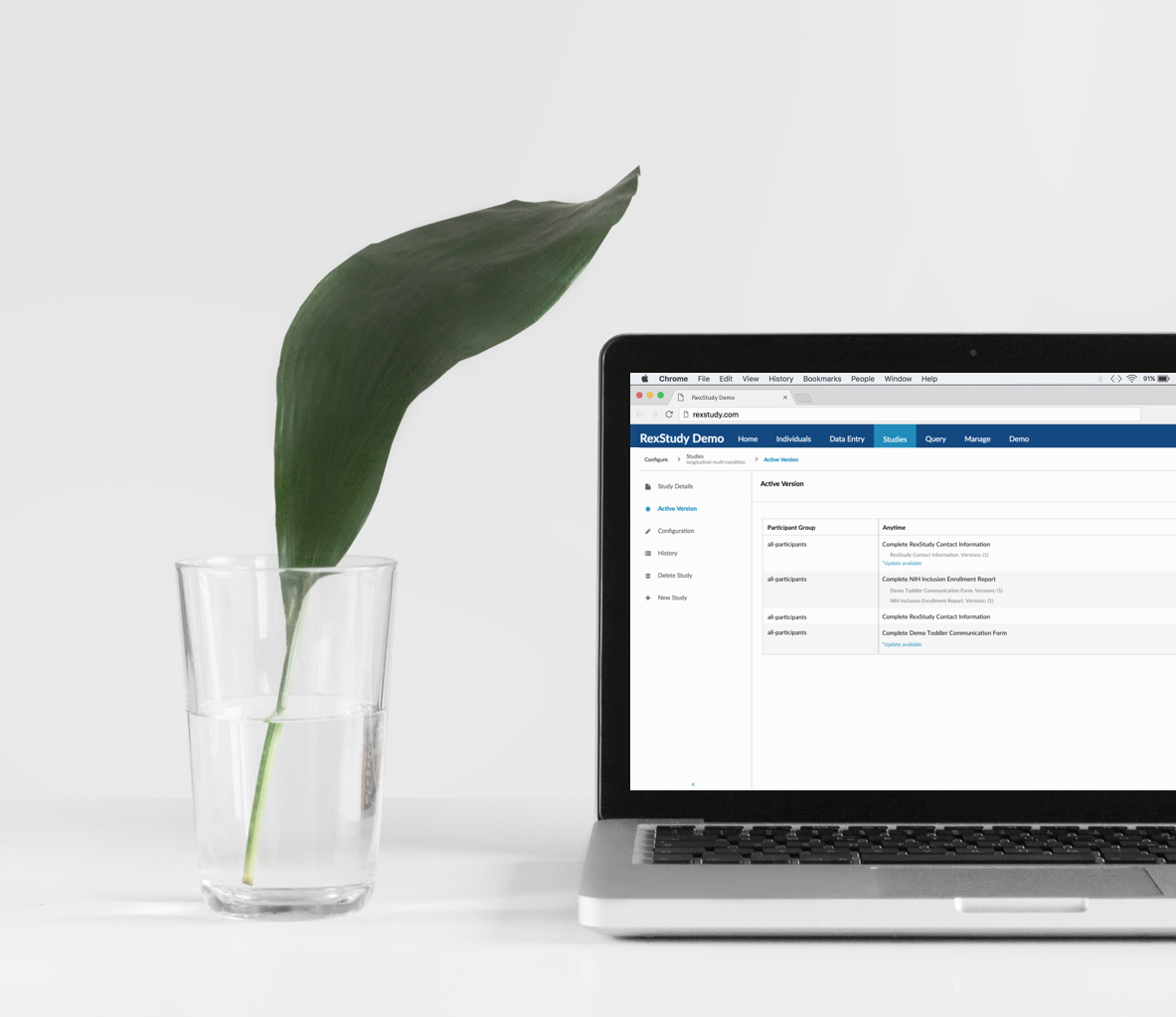 I worked on the RexStudy product, improving its UX through research, design, and some front-end coding.
Branding
Soft Artistry, a fabric studio
Freelance
November - December 2016

shipped
I created the brand identity for Soft Artistry and built its website. It's elegant, clean, and modern.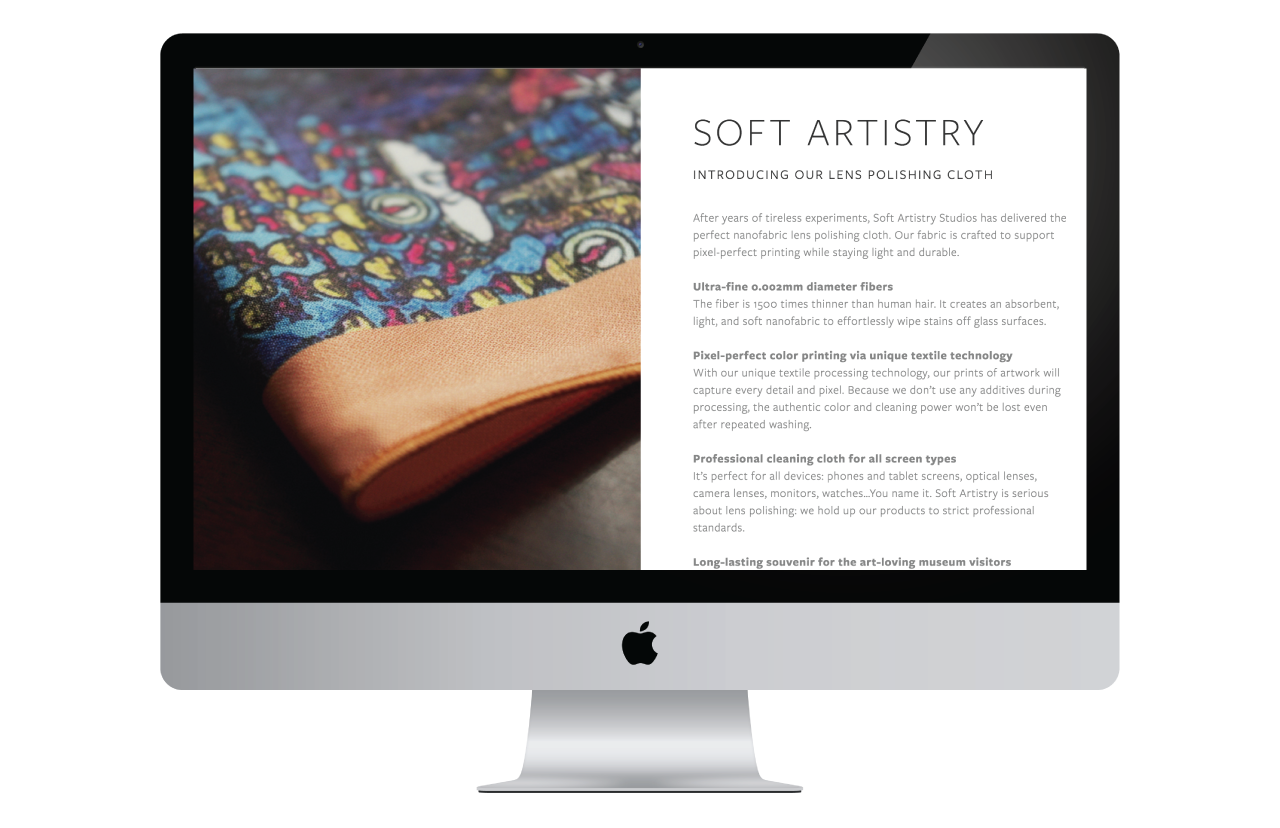 Branding and web design for Soft Artistry
A health tech startup
Freelance
March 2016

I created the logo for a health startup. It's calming, soft, and gentle. The flying heart symbolizes both the company's telecommunication technology and its caring value.

Logo design for a health tech company